Hedge trimming is not only about maintaining a neat appearance for your environment; rather, it offers a multitude of benefits that extend far beyond the sphere of aesthetics. Hedge trimming regularly can have a considerable impact on the health of your outdoor space, as well as its level of safety and overall vitality. This is true whether you have a small ornamental hedge or a row of towering privacy shrubs; it does not matter what type of hedge you have.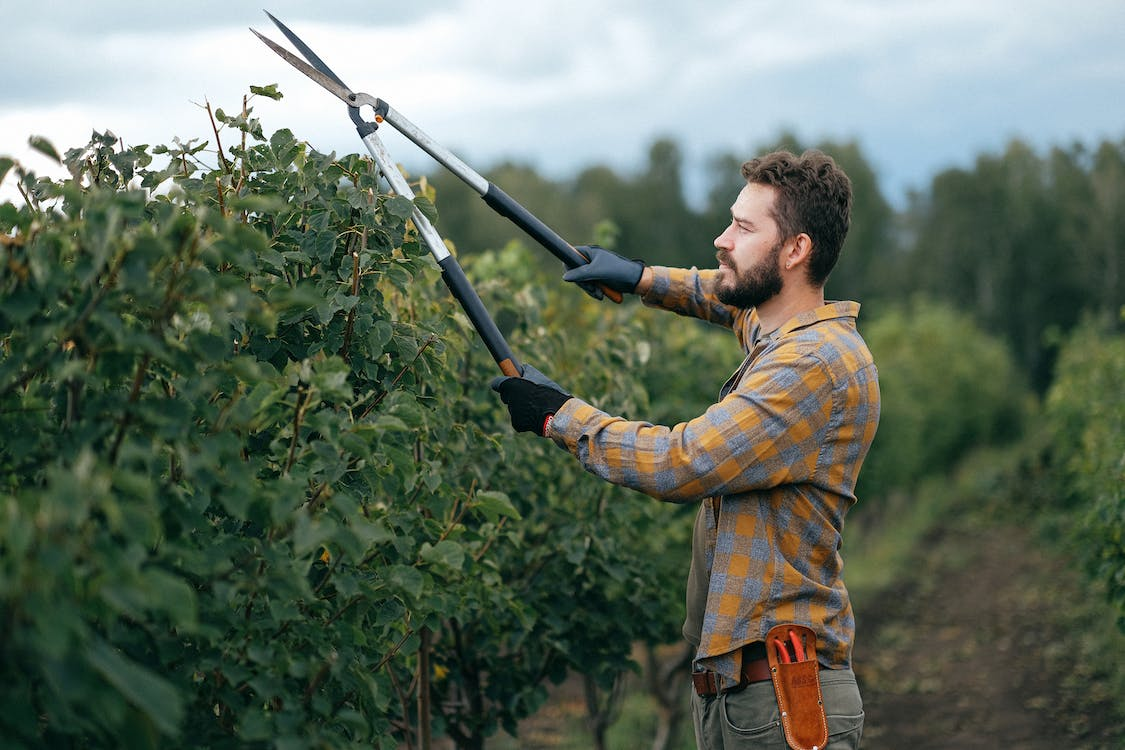 We will explore the more practical benefits of trimming your hedges, such as enhanced protection and seclusion, as well as the aesthetic ones, such as encouraging healthy development and improving the appearance of your property. All of these topics and more will be covered in this post. Find out how something that seems like an ordinary chore may dramatically improve the appearance and functionality of your garden by reading this article.
What Are The Benefits Of Hedge Trimming?
Your garden and the rest of your home can get several benefits from having their hedges trimmed. The following are some of the primary benefits:
Aesthetic Appeal: Regular hedge trimming keeps your landscape looking neat and well-maintained. Well-manicured hedges add beauty and structure to your garden, enhancing its overall visual appeal.
Healthy Growth: Trimming encourages new growth and thickens the hedge, making it more robust. It can also prevent the growth of dead or diseased branches, promoting the overall health of the plants.
Shape Control: Trimming allows you to control the shape and size of your hedges. This is crucial for creating defined boundaries and maintaining a uniform appearance in your landscape.
Privacy and Security: Hedges serve as natural barriers and privacy screens. Regular trimming helps maintain their density, ensuring they continue to provide privacy and security for your property.
Sunlight Penetration: Properly trimmed hedges allow sunlight to reach the lower parts of your garden, ensuring that all plants receive adequate light for healthy growth.
Air Circulation: Trimming improves air circulation within the hedge, reducing the risk of fungal diseases that can thrive in damp, crowded conditions.
Wildlife Habitat: Well-trimmed hedges can still provide habitat for birds and beneficial insects while keeping the overgrowth under control.
Property Value: A well-kept garden with trimmed hedges can increase the value of your property, making it more attractive to potential buyers.
Safety: Overgrown hedges can obstruct views for drivers and pedestrians. Trimming ensures clear visibility and reduces the risk of accidents.
Ease of Maintenance: Regular, controlled trimming is less labour-intensive than dealing with an overgrown hedge, saving you time and effort in the long run.
Customization: You can tailor the hedge's appearance to match your landscaping preferences, whether you prefer a formal, sculpted look or a more natural, informal style.
The purpose of hedge trimming is not solely to improve the appearance of an outdoor area; rather, it is a vital component of maintaining a healthy outdoor space that is also risk-free and aesthetically pleasing. If you give your hedges the necessary amount of attention consistently, you may make a significant contribution to the overall health of your property as well as the pleasure you derive from using it.
Does Trimming A Hedge Make It Grow Faster?
It is possible to encourage new growth in a hedge and make it appear thicker by cutting it, but this will not necessarily lead the hedge to grow more quickly over the long term. There are exceptions to this rule, however. The type of plant that makes up a hedge, the conditions in which it lives, as well as the age of the hedge all play a significant role in determining the rate at which it grows. The trimming of a hedge, on the other hand, might affect the growth of the hedge in the following ways:
Stimulating New Growth: When you trim a hedge, you remove the tips of branches. This can stimulate the development of new shoots and leaves below the cut, making the hedge appear denser and more compact.
Thickening the Hedge: Regular trimming can make the hedge thicker as it encourages branching and lateral growth. This can help achieve a fuller and more robust appearance.
Preventing Leggy Growth: Trimming can prevent the hedge from becoming too tall and leggy. By cutting back the top growth, you encourage the plant to put more energy into lateral growth, resulting in a bushier appearance.
Maintenance of Desired Size: Trimming is essential to maintain the hedge at the desired size. Without regular trimming, the hedge may overgrow and become unruly.
However, it is crucial to bear in mind that although pruning might result in denser growth and enhance the appearance of a hedge, it does not in any way impact the plant's normal pace of expansion. This is something that must be kept in mind at all times. The total growth rate of the hedge is determined by several factors, including its species, its genetics, the environmental factors to which it is exposed (such as the amount of sunshine, the quality of the soil, and the availability of water), as well as its age. Certain species just happen to develop at a faster rate than others by their intrinsic makeup.
If one wants to get the best possible results from trimming hedges, it is very necessary to do so during the appropriate times of the year and in line with the specific demands placed on each kind of plant. The strain that is put on the hedge as a result of improper or excessive trimming can have a detrimental effect, not only on the plant's overall health but also on the rate at which it grows.
Conclusion
Hedge trimming has many uses, including improving your garden's appearance, encouraging the hedge to grow healthily, shaping it to your liking, increasing seclusion and protection, letting in more light, and keeping the air flowing freely. Not only does it look good, but it may also help keep your home and family secure.
Trimming may stimulate additional growth and make the hedge look fuller, but it won't speed up the hedge's overall rate of development. Its species, environment, and age are the primary factors that determine how quickly a hedge develops. Consequently, a well-maintained, attractive, and healthy hedge that compliments your landscaping aims is impossible to achieve without timely and appropriate trimming.
It's also possible to see hedge cutting as an art form within the realm of landscape. Hedge trimming is a great way to show off your artistic skills and personal taste by shaping hedges into geometric patterns or freeform curves. You may give your garden some personality and make it stand out from the others by making use of this customisation option.
As a bonus, regular trimming helps keep your property secure by allowing cars and pedestrians to see clearly and minimising the likelihood of accidents. When done with care and in line with the needs of your hedges, this practice can significantly improve the standard of your landscape, making it a more pleasurable and welcoming place for you, your loved ones, and your guests to spend time in.
Looking for a Hedge Trimming and Pruning Services? This guide will surely help you. Click this "hedge cutting services near me" now!